April 28, 2010
Enjoy viewing my top ten picks for nutrition blogs - all of which are written by registered dietitians.
April 5, 2010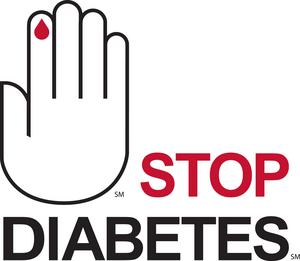 In early March 2010, a research article titled Diabetes Risk Reduction Behaviors Among U.S. Adults with Prediabetes published in American Journal of Preventive Medicine, put in writing what many experts (including myself) conjectured.
March 8, 2010
Nutrition from the ground up, that's the official 2010 National Nutrition Month message. But what's at the root of this message? More importantly, what seedlings from this message can you plant and grow into real changes in your eating habits in 2010 and beyond?
July 8, 2009
Our backyard garden is small. Two raised beds each about 8' X 16'. We've got what we grow well down to a few favs: garlic, basil, rosemary, cucumbers, yellow squash and a wide variety of tomato plant, from cherries to beefsteak.
Finally the time has rolled around to again enjoy the fruits, rather vegetables and herbs, of our labor.
May 6, 2009
The 2010 Dietary Guideline committee is continuing their work on revising the 2005 Dietary Guidelines. The full committee held their third meeting on April 29 – 30, 2009. I attended the meeting via webinar, as did all observers. The meeting began with a series of talks by invited experts, such as Brian Wansink, PhD, Frank Sacks, MD, and more. The remainder of the meeting revolved around presentations of the subcommittee reports. Attending meeting #3 again proved to be enlightening and educational.
Real Life Guide to Diabetes
Are you...
overwhelmed by your diagnosis of prediabetes or diabetes?
baffled about what to eat…or not to eat?
alarmed by all the prospect of taking insulin?
scared about having or developing complications?
Real-Life Guide to Diabetes, published by American Diabetes Association and written with Hope's nurse practitioner, certified diabetes educator co-author Joy Pape, puts everything you need to know about managing type 2, type 1 or prediabetes into a one-of-a-kind one-stop book. The 300 colorful easy-to-read pages of Real-Life Guide to Diabetes are filled with key research studies, common myths and facts, and straightforward answers to common questions. Pages are also loaded with practical tips and tactics to solve some of those common real life everyday issues of the 24/7/365 life with diabetes. One of the many ways Real-Life Guide to Diabetes is unique and different is that it helps you learn how to fit diabetes into your real life, your way. The book doesn't suggest you need to change your life to manage diabetes.
Reviews
"Real Life Guide to Diabetes is the best diabetes title in a long time…so well laid out, incorporating compelling visuals in full color to complement the easy-to-understand content written by two of the most respected figures in today's diabetes education world…A must-read."
""Real Life Guide to Diabetes...chock full colorful images, highlighted quotes and pop-out boxes to grab your attention in bunches of little "content bites." The authors happen to be two of my favorite figures in the diabetes community: certified diabetes educators with loads of experience and personal passion..."
"Managing diabetes takes effort, but as I know firsthand, it's worth it! "Real Life Guide to Diabetes is a thorough resource that can help you get on, and stay on a positive journey with diabetes."
""Real Life Guide to Diabetes…is a simple-to-read, all encompassing guide to living with diabetes, both type 1 and type 2…The book is filled with colorful photos and graphics which help explain each topic. Highly Recommended."
"Great new fresh approach to an old problem. "Real Life Guide to Diabetes is a must read for those with diabetes. Hope and Joy are the perfect names for authors who give hope and restore joy to with diabetes."
"Warshaw and Pape hit the ball out of the park with…"Real Life Guide to Diabetes. Every sentence is a jewel of information…every page is filled with vital information. There is not one wasted space in the whole book. …this book really is a diabetes 101 course…"
Table of Contents
Section 1: Build Your Strong Foundations

Understanding Diabetes
Know and Control Your ABCs
Seek and Find Care and Support

Section 2: Create Your Real Life Diabetes Plan

Realistic Behavior Changes for Success
Healthy Eating – The Basics
Eat Healthy – Real Life Challenges and Solution
Get Up, Get Active
Medications that Lower Blood Glucose
Other Medications to Manage Diabetes
No Prescription Needed
The Importance of Catching your Z's
Stress, Depression and Diabetes
Monitoring Glucose and Blood Pressure Matters

Section 3: When Life Happens

When Life Veers Off Schedule
Glucose Highs and Lows
Lose Weight, Keep it Off
Your Sexual Health
Tobacco and Alcohol: How they Mix with Diabetes
Health Care Plans and Money Matters
Know Your Rights, Don't Be Wronged
Prevent and Delay Long-Term Diabetes Problems
February 9, 2009
The 2010 Dietary Guideline committee is at work revising the 2005 Dietary Guidelines which is mandated by Federal law to be done every five years under the direction of either Health and Human Services (HHS) or U.S. Dept of Agriculture (USDA). HHS took the lead in 2005 and this time around the USDA is taking the lead. The work of the committee and staff will conclude with the publication of the revised guidelines in fall of 2010.

February 6, 2009
According to a heart warming article in the Washington Post (2/5/09) the new USDA Secretary - Tom Vilsack, is taking a broad view of his goals and roles at USDA. He is talking of his interest in more nutritious foods in schools, more fruits and vegetables for WIC recipients and the importance of educating school administrators, parents and children about the importance of healthy eating and nutritious foods.
Pages